That special day arrives, whether it's a birthday or Christmas Day and there we are, surrounded - a pile of torn-up gift wrap on one side, a mountain of useless objects on the other, our gratitude tinged with sadness and guilt that our loved ones have gone to so much trouble and we don't feel the way they'd want us to feel.
The sad truth is, no matter how much thought we put into gift-buying, we'll rarely get it right and many of the gifts we buy will end up on internet auction websites after the occasion.
In any case, we live in a throw-away society where we're all starting to admit we're growing a little tired of useless inanimate objects. On the one hand we're obsessed with shopping for more of them, only to spend even more time watching TV shows that teach us how to clear out the clutter, make money from the contents of our loft and embrace the concept of minimalist living.
That's not to say there aren't plenty of material objects we need in our lives - we certainly get stuck when they're not there - but most of us know exactly what we need and want and actually prefer to choose everything ourselves.
Anyone who has lived life to the max will agree that the best gift you can give is the gift of experience. Whether it be a holiday, an exhilarating adventure or a special day, an experience creates a lasting memory, offers a chance to grow and learn and makes us feel fantastic.
Thanks to our growing desire to seize the day, buying gift experiences for our friends and loved ones is growing ever more popular.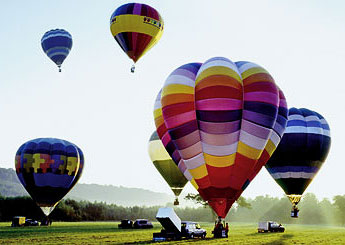 Gift experiences are as versatile as life itself, so with a choice ranging from medieval jousting to ghost hunting, the sky is the limit and half the fun is in the choosing.
The list is so long that there's sure to be something to suit every type of personality and taste, so for those who are stressed out there are spa days and beauty makeovers, with glamorous photo shoots for those who like to take home a lasting memento.
On the other hand there are plenty of us who thrive on adventure and adrenaline and with experiences ranging from indoor or outdoor skydiving to taking a top-notch Ferrari for a spin, there's no excuse not to give those thrill seekers a taste of the high life. It's all about matching the personality to the experience, just think carefully before you send granny on a bungee jump!
And then of course there's the couch potatoes amongst us who haven't yet learnt the virtues of getting out and having fun. The good news is experience days can introduce them to a new world of hobbies and develop interests they would never have imagined they had.
So whether it's dance lessons or pottery, horse riding or circus skills, it's sure to expand their mind and give them such a taste of fun that they'll be craving for more.