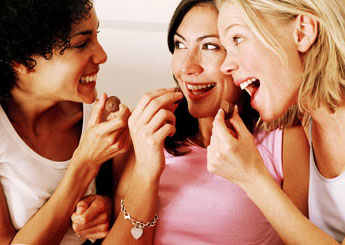 It's not difficult to understand the popularity of the gift experience, as not only are they much more interesting than a set of matching bathroom goods or a pair of novelty socks, they also give the lucky recipient the chance to indulge in a favourite hobby, have a go at something they have always wanted to, or try something completely new and different.
Yet whilst the positives of gift experiences are many, with so many on offer choosing the right one can be rather tricky.
The key to buying gift experiences is to do your research and this should be in regard to both the gift you are buying and the person you are buying the gift for.
Whilst buying someone a box of chocolates or a bottle of wine is a fairly safe bet, gift experiences are much more specific to individual personal taste.
To avoid disasters such as buying your fragile mother-in-law a bungee jumping experience or sending your football-loving man to a spa for the day, make sure you know the person well and have a really strong idea about what it is that they will and will not enjoy doing.
Knowing that someone has a secret dream to fly a helicopter, for example, could lead you to buy the perfect gift (helicopter flying lessons), so you may have to ask a few questions and dig for information. Remember to be subtle though - you don't want to give away the surprise!
Once you have a strong idea of what it is that you think the birthday boy or girl would enjoy doing, remember to keep this at the forefront of your mind! That may seem obvious, but when browsing through a selection of exciting and unusual gift experiences it can be very easy to be distracted by the things you like and forget what it is you think your friend or loved one would like. Just because you fancy a day in a recording studio or secretly want to do a modelling shoot, it doesn't mean everyone else will too!
With that being said, there is no harm of thinking outside the box a little bit. If, for example, the person you are buying for is a thrill seeker, then you might want to avoid the obvious experience of bungee jumping or sky diving and instead opt for something like aqua sphereing or white water rafting. Equally if your friend or loved one is a food lover then why not buy them something a little extra special like lunch in Paris, rather than just dinner in a nice restaurant.
Most importantly, before you hand over any cash do your homework! Lots of companies offer different gift experiences, so make sure you shop around to find the one that is most appropriate for your needs.
Similarly, different companies may offer an experience that sounds the same on paper (flying lessons for example), but when you read the small print they actually offer different experiences (eg. different amount of hours in the air and so forth). If you have a specific experience in mind then do your research and make sure you are getting the best deal!